Gearbox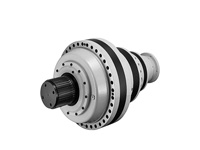 Planetary Gear Boxes Serie PG, PGA
Performance : 1- 650 kNm
Transmission i= 3,55 - 9793
PG planetary gear units are divided into 21 basic groups depending on the different torques that are to be transmitted to the output shaft, which can vary from 0.05 to 65 kNm. In fact, the product modular construction permits the coupling of bevel gears, worm gears, hydraulic brakes and a variety of input shafts to the planetary units, as well as providing for a wide choise of coupling flanges for hydraulic or electric motors.
Manufacturer: Comer Industries
Application: mobile cranes, wind yards, ship cranes and hoisting systems, directional propeller control , paver, concrete pumps, wind power generators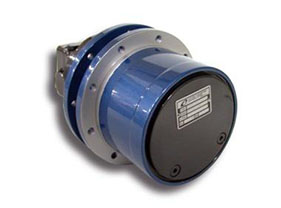 Planetary Gear Boxes Serie PG, PGA
Performance : 1- 16 kNm
The modern and innovative design, the compact construction and the excellent performance characteristics of the PGR/PGW series of gear units make these especially suitable for driving rubber tired or tracked self-propelled vehicles. Product features include:
Single or two-stage reduction model, with transmissible torques up to 16.0 kNm..
Integrated parking brake.
Broad range of gear reduction ratios.
Manual release system for vehicle quick towing.
Integrated orbital or axial piston motors manufactured by Comer Industries.
Preset for semi-integrated commercial engines.
Various mounting dimensions.

Manufacturer: Comer Industries
Application : tracked vehicles, like crawling forestry machines and cranes, winches and milling applications
The LARGE WHEEL DRIVES for heavy-duty use, are the result of a new project for more compact, flexible, interchangeable, and robust solutions that satisfy technical requirements and the growing needs of leading global manufacturers.
All the wheel drives offer:
3 planetary drive stages
a wide range of ratios, from about 60 to 210, for various applications
the possibility to adapt to all of the most common axial piston motors from 90 to 160 cm3, in a cartridge version or SAE assembly, with fixed or variable displacement
option for negative brake (SAHR), able to withstand the maximum output torque. Brake release happens at 20-30 bar pressures, preventing the client from adding a pressure reducer valve to the hydraulic circuit
disconnection option: this optional device makes it possible to mechanicallydisconnect the kinematic scheme of the drive from the hydraulic motor when necessary; easy to access and very useful for servicing the machine in the field in case of a system error, this option can replace the bypass option normally fitted in the hydraulic motor